Cooler temperatures, a few fallen leaves, and the upcoming holiday season can mean only one thing here at Redlands Ranch Market…tamales are back! This traditional favorite is back in season and ready for purchase. So, work up your appetite and stock up on fresh authentic ingredients to make your favorite family tamale recipe. Short on time……..not to worry we have authentic handmade tamales ready to steam or fully cooked and ready to eat!
Tamales are a traditional Mesoamerican dish, having originated from modern-day Mexico. They are thought to have first been enjoyed by the Aztecs, tracing back to 7,000 BC. And so for generations, tamales have served as a favorite meal, portable snack, and the season's choice food! So join in on the tradition and prepare for the holiday season with our authentic tamale ingredients and hand crafted tamales.
Tamales are made of masa, a corn-based dough, and typically filled with meat. Popular fillings include chicken, pork, and beef. However, there are many variations of the meal. Sometimes, olives, dried fruits, and vegetables are added for a new flavor. No matter how you make your tamales, however, we at Redlands Ranch Market have you covered! Stop by for masa, dried chilis, husks, spices, and meat!
The Difference is in the Masa:
With our authentic, whole, and minimally-processed ingredients, our tamales are superior in taste. While most tortillas and masa today are made with processed corn flour called maseca, we believe in using whole ingredients to create fresh and authentic flavors. That's why we devote time to the long and laborious process of cooking, grinding, and mixing fresh corn for all of our tortillas and tamales. This is the essential difference in all that we have to offer this tamale season. You can be sure that with our products, your tamales will be fresh and authentically delicious..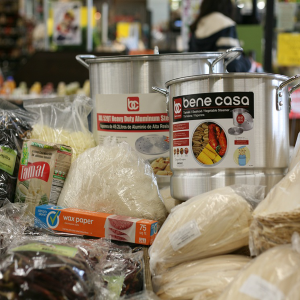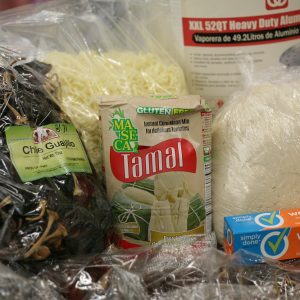 Ways to purchase:
For your tamale-making events, we can supply your masa and other ingredients. And if you'd rather buy our authentic hand crafted tamales, visit our cocina! Choose from tamales prepared to steam at home or ones that are fully cooked and ready to eat. For your family occasion, we recommend pre-ordering our steam-at-home tamales as we always experience an influx of tamale demands near the holidays.
Join us in celebrating the tamale season
Join us in celebrating the tamale season and 
stop by
 for everything you'll need to partake in the tradition. We at 
Redlands Ranch Market
are tamale fanatics and are prepared to serve you with the freshest and most authentic ingredients and hand crafted tamales around.