Your Redlands Tortilleria
Here at Redlands Ranch Market, we take pride in our tortillas.
They are the perfect accompaniment at any meal and a staple of Mexican cuisine. When made correctly, you might even be tempted to eat them all by themselves. This is why we take our corn tortilla-making process seriously. With 100% stone ground corn and a tried and true recipe, you'll see that our tortillas stand out among the rest.
Made With Authenticity – No Shortcuts
Ever wondered why our tortillas have an added freshness compared to those in packages on the shelves? For an exceptional and authentic taste, our tortillas are made from scratch, from start to finish. No shortcuts here! Using a time-honored technique that has been handed down for generations, our tortilla team prepares them fresh, all day long. And it all starts with 100% corn.
At the Ranch Market tortilleria, we forgo maseca- a pre-made corn-flour mix. Instead, we begin simply with natural corn. It is soaked and cooked to perfection before it is ground into a tortilla dough called masa. Next, the masa is cut into circles of various sizes and transferred to our conveyor oven. One by one, the perfectly shaped tortillas are cooked for the finished product. Warm tortillas are then bagged for purchase and ready to be loaded with your favorite ingredients!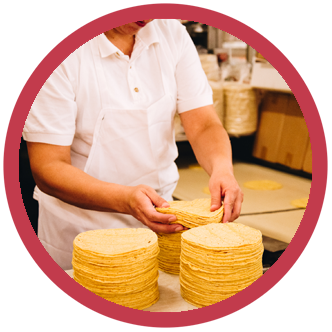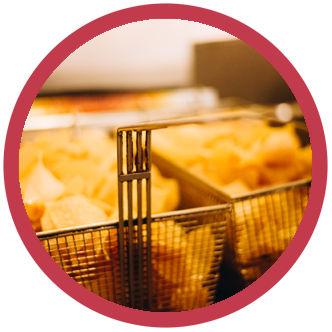 The Best Chips in Town
Paired with ceviche, guacamole, or simply on their own, our chips are the best in the business. They are made from a masa especially made for tortillas, then fried to a golden crisp. We offer two types of tortilla chips. For the traditional pallet, our original tortilla chips are seasoned with the perfect sprinkling of salt. And if your craving new flavors, give our chipotle chips a try. Reminiscent of chipotle pepper, they feature the same smokiness and spice you love. Chips are the simple, yet necessary highlight to any meal. Whatever their purpose, opt for only the best chips in town!
The Freshest White Corn, Yellow Corn, and Flour Tortillas
One of our favorite things about tortillas is their many uses. Fajitas, burritos, street tacos, enchiladas, you name it! Whatever it is, it's probably better with a tortilla. That's why we offer a wide selection of tortillas, both corn and flour, of all sizes to meet your needs. Making tacos? Grab our taco size, 5.5 inch, or the king-sized 6.5 inch. For fajitas, find your flour tortillas in the 6, 8.5, and 10-inch sizes. And of course, for burritos, we've got you covered too with the traditional 12-inch flour tortilla. No matter your meal, tortillas are the perfect addition, so make sure you're prepared!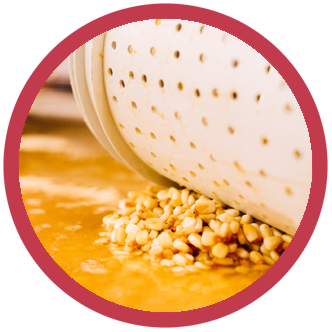 Own A Taco Cart Or Restaurant? Ask About Our Wholesale Pricing And Minimums!
Though we're crazy for tortillas around here, they're not our only field of expertise. Come by for our chicharron botaneros, (fried pork skins), duritos (fried puffed wheat), hard taco shells, tostadas, sopes, and huaraches. Made with the same quality ingredients and our traditional recipes, you'll absolutely love these additional authentic products!
With quality ingredients, traditional practices, and authentic recipes, we offer the best tortillas in town. So, whatever you've prepared, whether it's your best carne asada or a late-night quesadilla, make sure it's paired with a great tortilla. Stop by Redlands Ranch Market today for your tortillas and so much more!