The Redlands Ranch Market lives by our slogan: "Autenticamente fresco con amabilidad," which means "authentically fresh with kindness" in Spanish
If you're looking for where to buy international food brands in the Inland Empire, make sure the Redlands Ranch Market is on the top of your list! The Redlands Ranch team recently wrote an article about our newly-expanded international grocery department, and we're excited to go into further detail about what that specific department entails.
What exactly do we mean by "international department?" To keep it simple, our marketplace is proud to offer international food brands in Redlands and the Inland Empire–ranging from food brands, produce, bulk foods, dairy products, and deli (including Halal meat).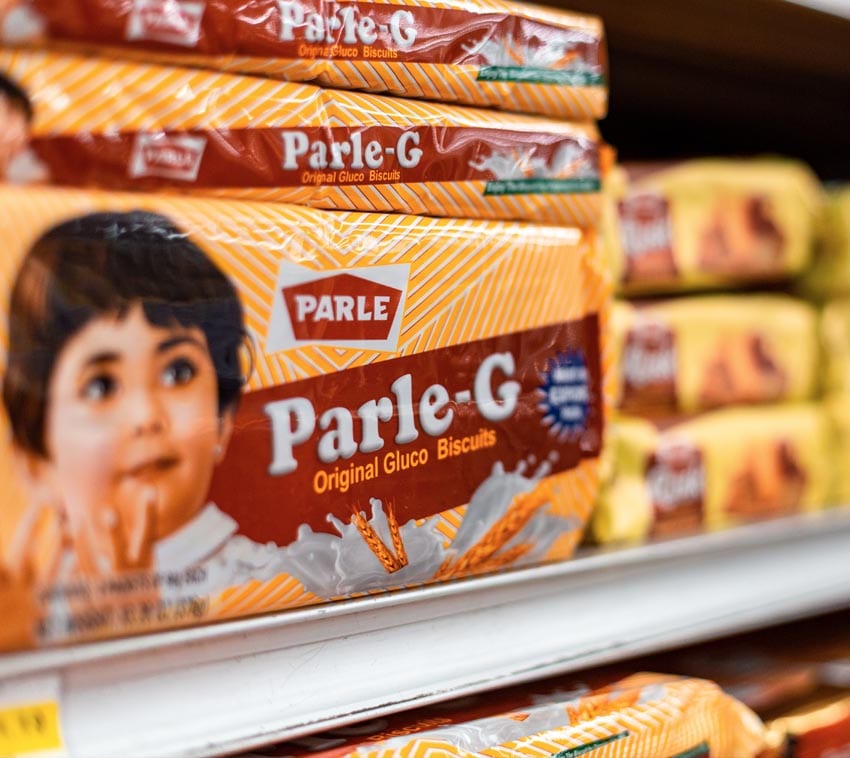 In this blog, the Redlands Ranch team will be breaking down some high-demand sections of our international department, specifically highlighting some of those food brands so you can get an idea of what we have in-stock. We'll also clarify what halal meat is, and we'll let you know just where to go for those hard-to-find ingredients you've been searching out for so long.
We'll keep saying it: the Redlands Ranch Market is here to satisfy all your international cravings! After all, true foodies know that all varieties of food is good food, even if it isn't your food.
International Marketplace in Redlands and the Inland Empire
As our International page  highlights, the Redlands Ranch Market is an avid supporter of overseas food brands. Below are lists of food brands that we carry for the following: India, Arab/Mediterranean, Asian/South Pacific, and East European. Each brand has a small description of what food/drink item is associated with the food and beverage brand for your convenience.
Check below to see if you can find your favorite childhood food or drink brand on the list!
Indian food and beverage brands:
• Aashirvaad • Bourn Vita • Bru Coffee • Dabur/ Dabur Honey • Delta Star • Flower Brand • Eastern Vital Tea • Lipton • Mahan • Nature's Guru (Tea) • Sat-Isabgol (Psyllium Husks) • Sultan • Swarna • Tea India • Tiger Balm • Vatika • Zyka
Arab/Mediterranean food and beverage brands:
• Al Litani • Alameed • Coffee • Ali Baba • • Alvand • Ahzuman • Bartar (Liquid Saffron) • Bashan • Blue Isle (Mediterranean Sour Cream) • Byblos • Castania • Diamond G (Rice) • Dynasty • Edna's • Egypt's Best Rice • Ennio • Evliya • Foster Clark's • Galbani • Gali • Galil • Gold Medal (Pure Ghee) • Rogomi (Flower) • Halwani Bros • Haseeb • Karabetian • Karawan • Karoun/Bulgarian Feta • Denmar (Danish Feta) • KG Pastry • Lombardi • Mahmood Coffee/Tea • Mantra Organic • MB Olives • Midamar • Misko • Nigella Sativa • Pindos • Pompadour • PRAN • Puck • Rani Float • Royal (Rice/Grain) • Sadaf • Sultan • San Lucas • Sera • Siniora • Siro • Sogol (Liquid Saffron) • Tapal • Tarazi • Targeter (Corned Beef) • Teekanne • Thirumala • Tukas • Ulker • Wild Garden • ZER • Ziyad • Zlatopowe
Asian/South Pacific food and beverage brands:
• Asian Home Gourmet • Asuka • Bali's Best • Banh Trang (Rice Paper) • Bamboe • Chin Chin • DeDe • DSB • Dynasty • First World Brand • Foco • Hakubai Sweet Rice • Lee Brand • Lee Kum Kee • Ligo Brand • Maesri • Mama Sita's • Mogu Mogu • Mr. Brown • Nama (Yaki Soba) • House Foods (Organic Tofu) • Pantainorasingh • Parrot • Pigeon Brand • Savoy Sera • Singabera • Three Ladies Brand (Rice Flour/Tapioca Starch) • TNI King Coffee • Weitai • Young Power
East European food and beverage brands:
• Indo-European • Looza • Mumtaz Tea • Orlando (Grape Leaves) • Patak's • Poli-Kala • Tazah • United King
Of course, the list isn't all-inclusive. The Redlands Ranch Market carries more food brands from various cultures. In fact, we've recently written an article highlighting some East African ingredients that we're happy to carry! The list above is simply curated for you to get an idea of what we're working with on our shelves.
If you really want to see our plethora of international brands and ingredients, the best suggestion would be to stop into our marketplace and check out our vast selection (when possible) or check out our international marketplace online! You might find your childhood favorites grazing the shelves of the Inland Empire!
International Deli: Halal Meat
In addition to being the marketplace where you can find international food and drink brands, the Redlands Ranch Market is also proud to carry halal meat. Halal is an Arabic word that means "permissible." In order to be considered as permissible, the meat must come from an animal slaughtered according to Islamic law.
Currently, there is no requirement for halal or kosher meat to be specifically labeled. However, if you're interested in our halal meat selections and aren't sure about what is considered halal or not, simply ask one of our butchers in the meat department and they'll be happy to help!
The reason the Redlands Ranch Market is selling halal meat is because we truly do appreciate all cultures and want to respect and accommodate various diets that surface the world. Like all other international products available in our marketplace, the Ranch team wants to ensure halal products are available and suitable for those who eat halal meat.
Redlands Ranch Market is Inland Empire's International Food Brand Marketplace
After taking a look at the many items we carry, we hope you're just as excited about our selection of international brands as we are. It isn't often you can come across a marketplace that carries unique ingredients the way the Redlands Ranch Market does.
We want to remind you that if for some reason you can't find the product you're looking for, our team encourages you to reach out to us for a product request; we would love to hear about it!
Simply go to our website and fill out the contact form with your request, or give us a call. You could also write your suggestion on the whiteboard that's inside our marketplace! We're always looking for ways to satisfy our customers and fill our shelves with the most diverse ingredients in Redlands and the Inland Empire.